by Lydia Joy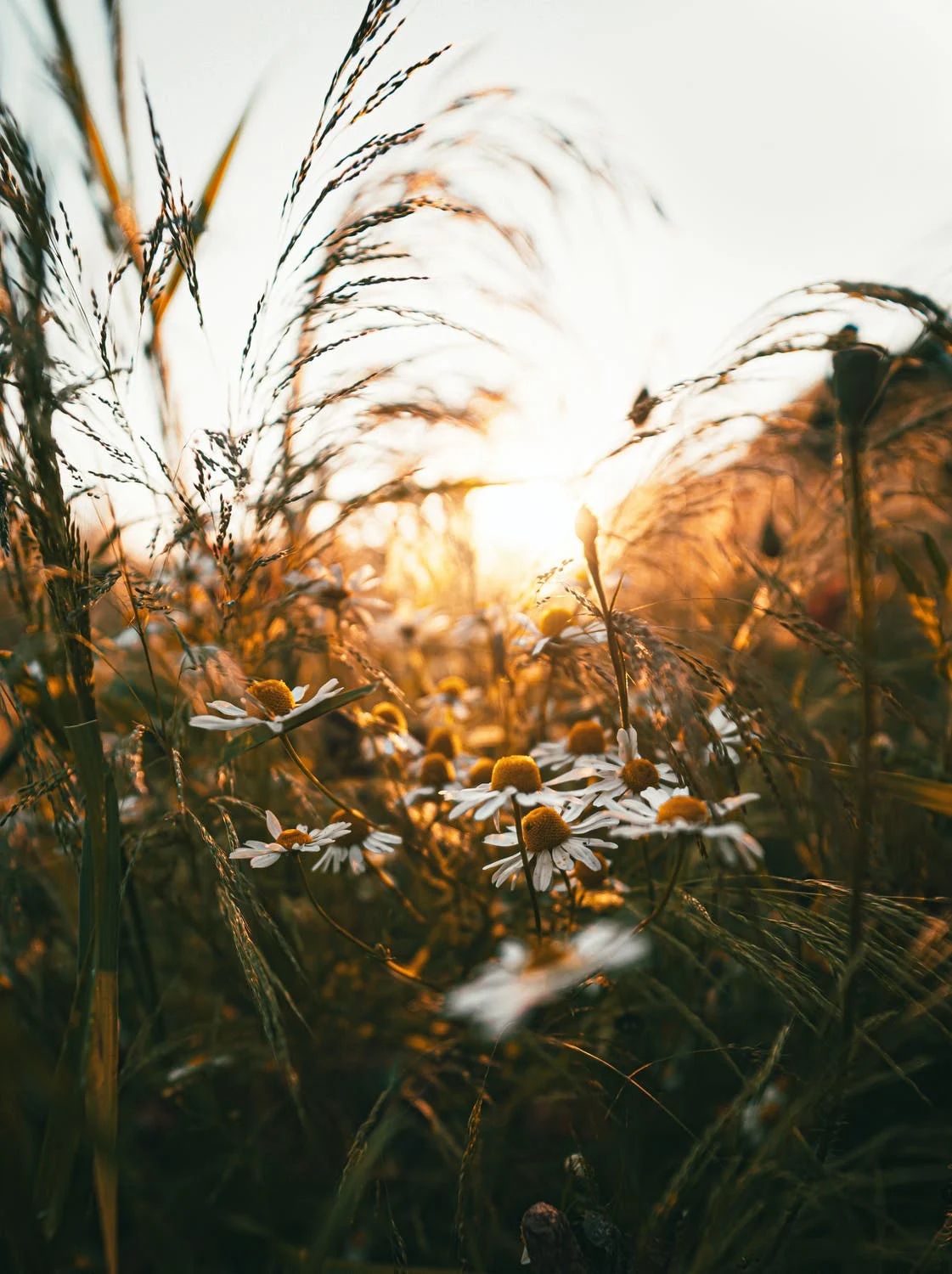 The sun is soft as it brightens the sky,
And the dancing merry buds open their eyes,
The birds start to sing as the field turns green,
And all around us Spring can be seen.
The heat of the sun is now fierce and hot,
As the daisies reach up for the warmth that they sought,
Tiny wings are aflutter as the fields become dense,
With Summer all around us, nothing can we miss.
The sun's heat becomes smothered, but her brightness
has not dimmed,
And the laughing dancing daisies release
their petals to the wind,
As the busy little birds prepare for Winter's bitter bite,
And when the fields are yellowing, Fall's wisp becomes sight.
And when at last the sun has turned–sharp, cold, and bright,
The daisies now asleep are tucked in fluffy white,
And when creatures of fur and feather escape without a trace
The land is now prepared for Winter's cold embrace.
All seasons have their character; we humans have the same,
The transformation is part of us, we all play the same game,
Though always there are mysteries, each side
knows not them all,
But the Lord knows all secrets, so we will follow
His every call.